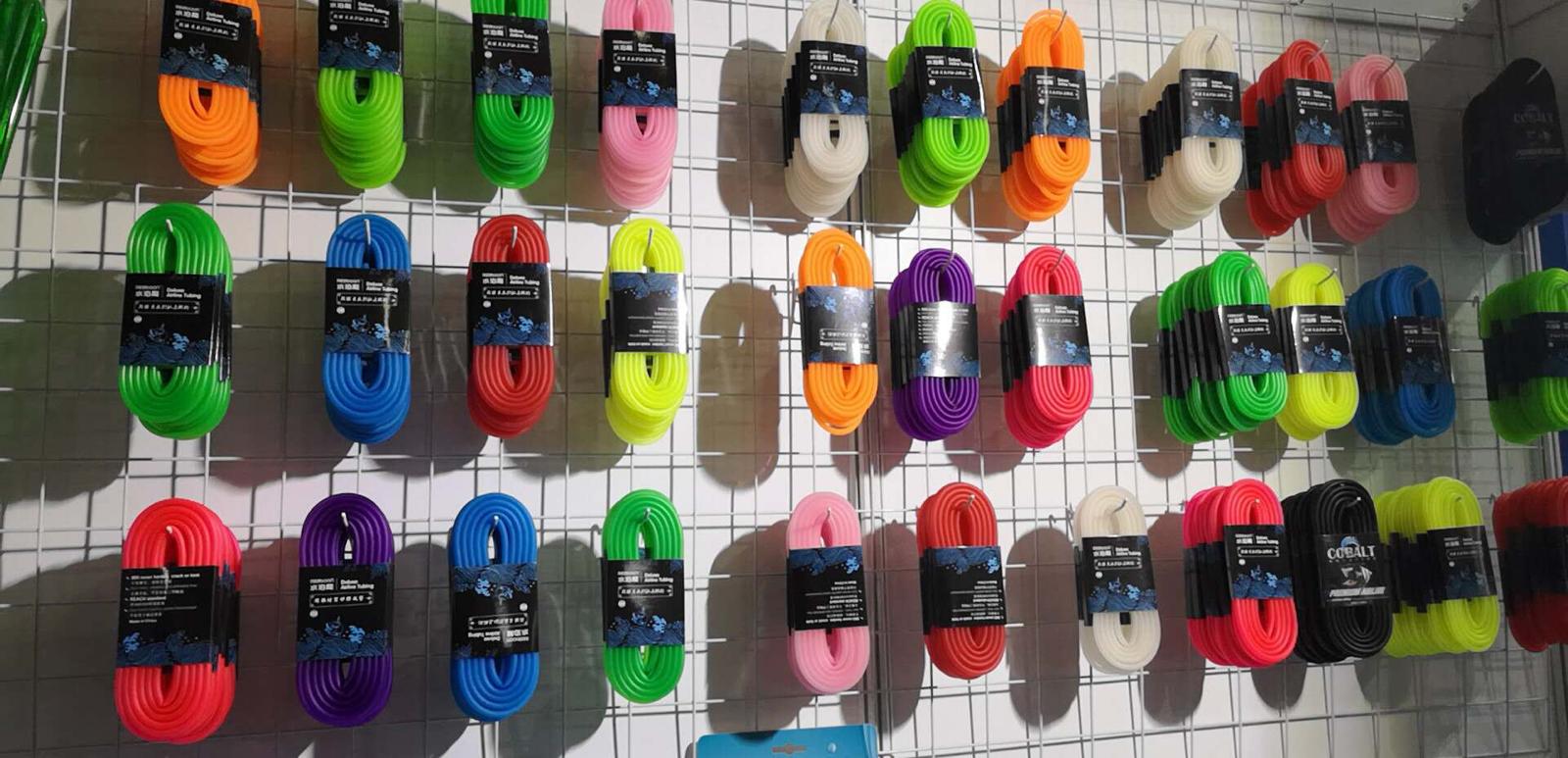 ADD A SPLASH OF COLOUR TO YOUR AQUARIUM!
JUST IN! Take your aquarium to the next level with new deluxe multi-coloured silicone airline tubing. These are unlike the ones we have seen before – they won't harden, crack or kink! They are great for distinguishing your tank, and perfect to colour code items such as air, water and CO2 Etc. At 4m x 6mm, they will suit any tank!
These airlines are a great inexpensive display items ready for your customers to pick up and purchase their favourite colour. No more cutting lengths of airline off a big roll (although we do have big 200m rolls of clear tubing if needed… )
A range of colours available including: Clear, Flower Pink, Red Ruby, Fluro Red, Fluro Orange, Fluro Yellow, Fluro Green, Grass Green, Royal Purple, Sky Blue and Black. Which one is your favourite?