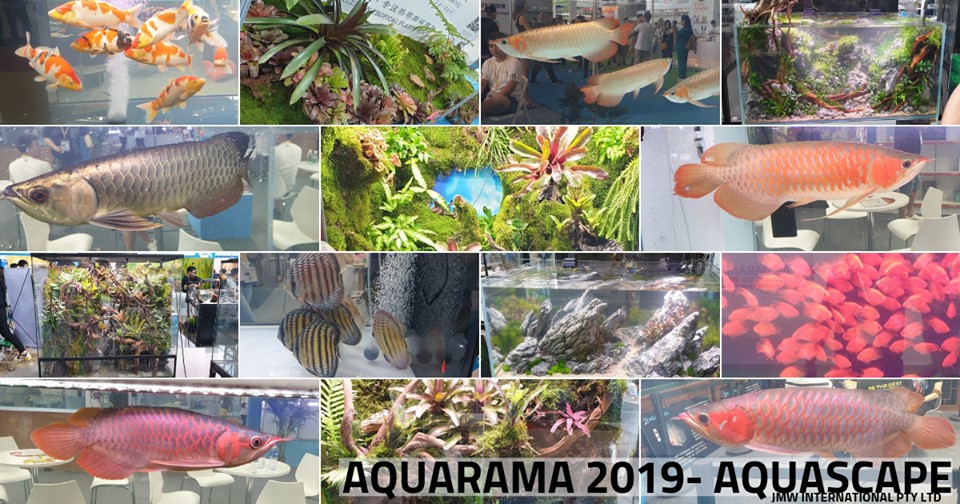 AQUARAMA 2019
It was great to finally make it to Aquarama this year to check out the latest products that are entering the aquarium market and to gain ideas for what Aquatic Solutions can bring to the Australian aquarium scene and how we can improve our own operations.
What stood out for me was the new fish species entering the overseas market and the new man-made fish creations being developed. Unfortunately, we will not see any of these in Australia so I tried to get as many photos for you as possible. Please check out the fish and reptile pics which we can only drool over.
The extremely rare platinum Siam tiger was a standout for me. With a price tag of about $138k AUD it was a serious fish in a serious set up with a heap of people admiring it.
In general, there seemed to be a growing proportion of Aquarama devoted reptiles as well as the ever-present stands devoted to arowana, koi and aquascaping. This year the aquascaped tanks were dominated by vivariums displaying lush rainforest plants such as bromeliads, mosses and ferns and featuring an aquaria section below.
Sadly, there were very few live fish suppliers exhibiting in this year's Aquarama that for me seemed to be predominantly represented by aquarium products and dry goods.
It was great to catch up with some of our existing suppliers and make new contacts with some new manufacturers that will enable Aquatic Solutions to introduce some excellent products at affordable prices to the Australian market in the near future.
Julian Wong B.Sc. Hons
JMW International Pty. Ltd. t/as Aquatic Solutions