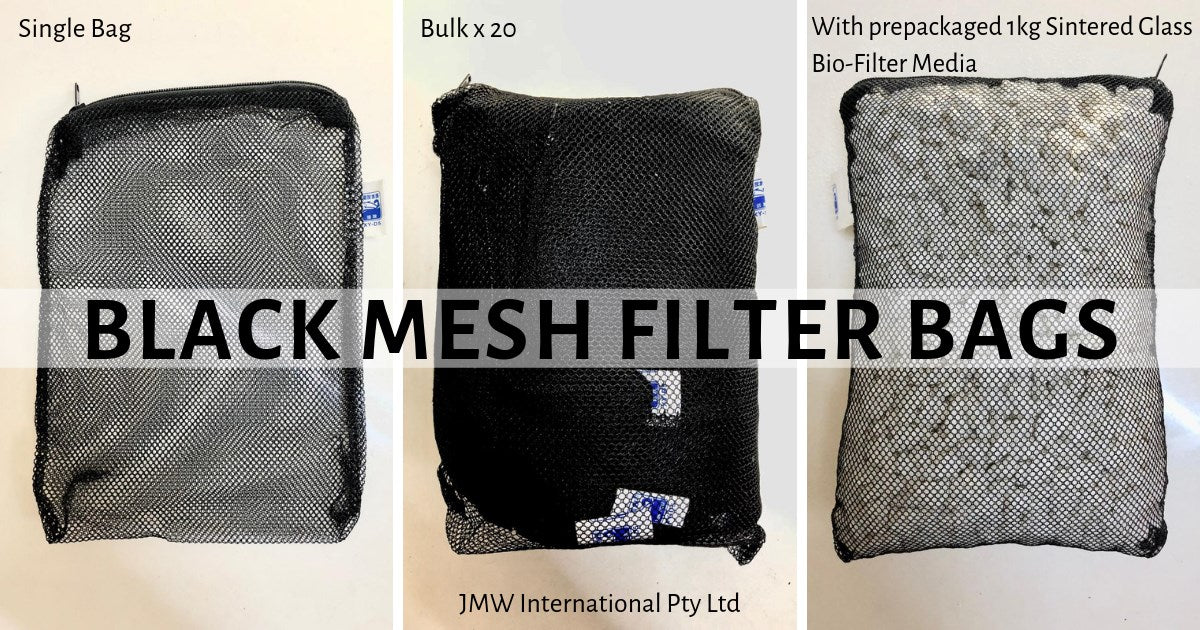 Black Mesh Filter Bags
JUST ARRIVED: Black mesh filter bags (15cm × 21.5cm)!
These bags are great for adding extra filter media to tanks, filters and sumps. They are durable and versatile, have a zipper to seal them and can hold about 1kg of media. We have been using them with great success especially with our sintered glass filter media. They are also great for shell grit/coral rubble bags to raise and maintain pH and kH in your tanks/systems (great for African cichlids, natives and livebearers) or they can be used like a tea bag for Indian almond leaves to soften your water (great for bettas, apisto's, tetras, rams and angels).
Try some in your next order! They are available to purchase individually, bulk x 20+ or with 1kg sintered glass filter media ready to go.