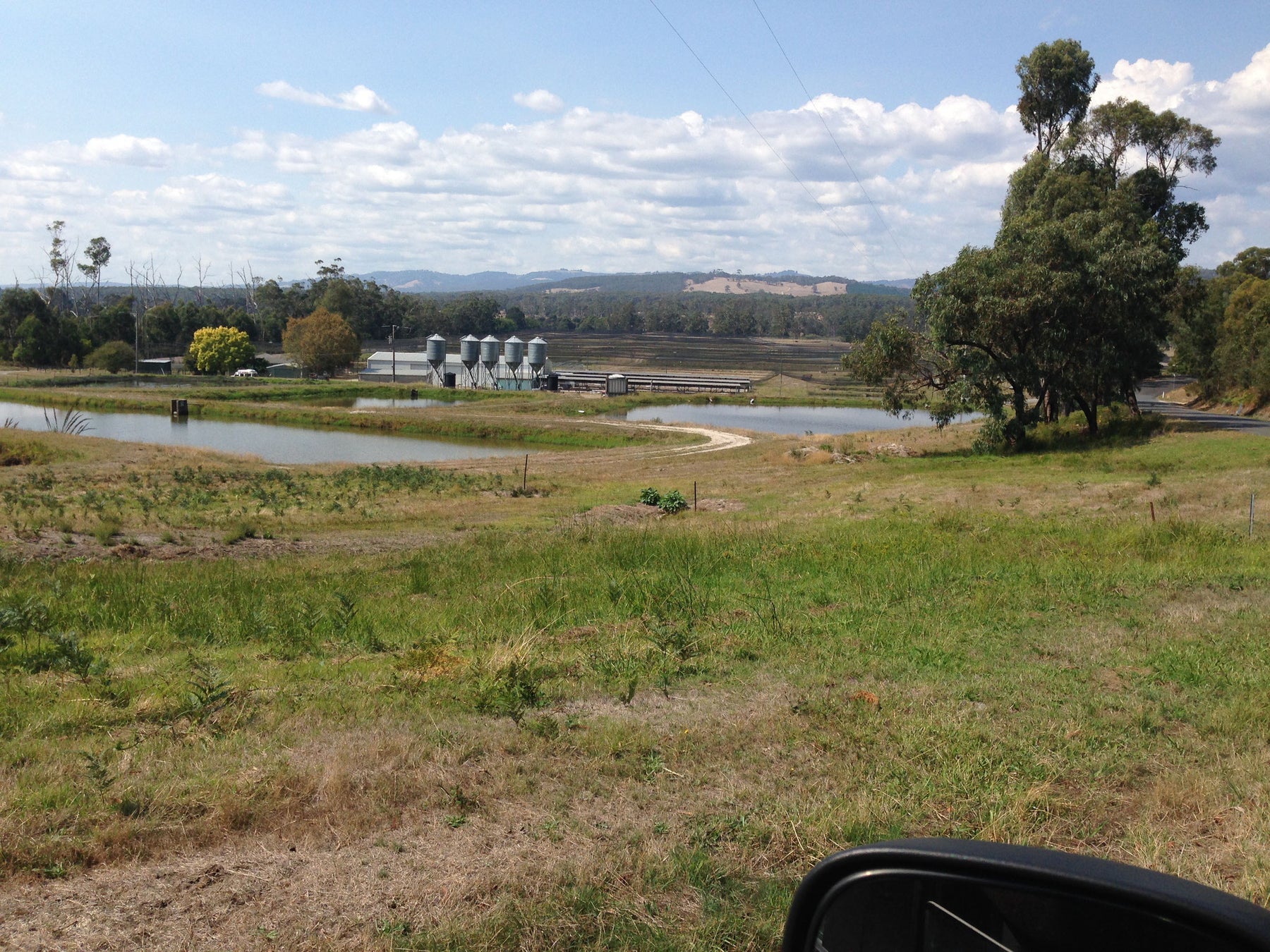 BOOLARRA FISH FARM WINDING UP PRODUCTION
Some of you may or may not have heard that Australia's biggest goldfish farm Boolarra Fish Farm has recently stopped spawning their goldfish. Boolarra Fish Farm in Victoria has supplied goldfish in the Australian aquarium industry for close to 60 years (three generations) now. The business started back in the 1960's by Franz Snr and is currently being run by his grandson, Russell Wucherpfennig. If you have ever had a common goldfish such as a fantail, comet, shubunkin, nymph, calico or black moor during your fish-keeping days, it would have almost certainly come from this farm.
It is a very sad time for this industry that this farm is no longer a viable thriving business. According to Russell, locally bred goldfish sales in Australia are currently down 75% from their peak of four million goldfish per year meaning that this massive farm and its massive associated running costs are just not worth persevering with.
This is going to have a huge impact on the aquarium industry as this farm supplies over 40% of the Australian market with goldfish, and it will take some time for all levels of the industry to adjust to this. The point of this article is to give our valued customers a heads up and allow some adjustments to be made in their businesses and possibly look at catering other species in tanks originally dedicated purely to goldfish.
Since Boolarra has ceased production of fish, this means they will continue to sell stock until it runs out. For example, for small sized goldfish we may only have less than 6 months of stock left. After this the next size up will be sold out and so on until all the larger stock is sold. I am sure you have already noticed some species missing off our price list including small and medium sized black moors, calicos and redcaps. Last week's shipment of goldfish was missing small sized fans and nymphs meaning that these 2 lines are now out of stock as well from the farm (We at Aquatic Solutions still have limited stock on hand for small sized fans and nymphs that will probably only last 2-3 weeks more). Small comets still seem to be in good numbers for the moment.
In light of this we at Aquatic Solutions have just finished our new Quarantine room expansion with close to 10,000 L of extra quarantine tanks which should enable us to import some goldfish to supplement stock levels. However, the 21-day quarantine period for goldfish has always been a prohibitive, costly and a labour-intensive factor that has deterred us from importing them in the past – especially since we have always tried to support our local Australian fish farms and breeders. We do have a couple of other small local producers of goldfish that I have already spoken with and mentioned to begin to increase their production of goldfish to prepare for the future. However, one of the main drawbacks hindering increased local production is the price paid for goldfish. The wholesale price for this line of fish has pretty much remained static for the past 20 years whilst all associated costs have all significantly increased. To be totally honest, the humble goldfish price in Australia is going to have to make a real adjustment to make it a viable prospect for those to produce and import them and as much as anyone hates to pay more for fish I really do think this is on the cards in the near future.
We at Aquatic Solutions are committed to ensuring a continued supply of goldfish at reasonable prices. We are hoping for a smooth transition from predominantly locally sourced goldfish to imported stock over the coming months.
https://www.outbackmag.com.au/on-golden-ponds/
Julian Wong B.Sc. Hons
JMW International Pty. Ltd. t/as Aquatic Solutions