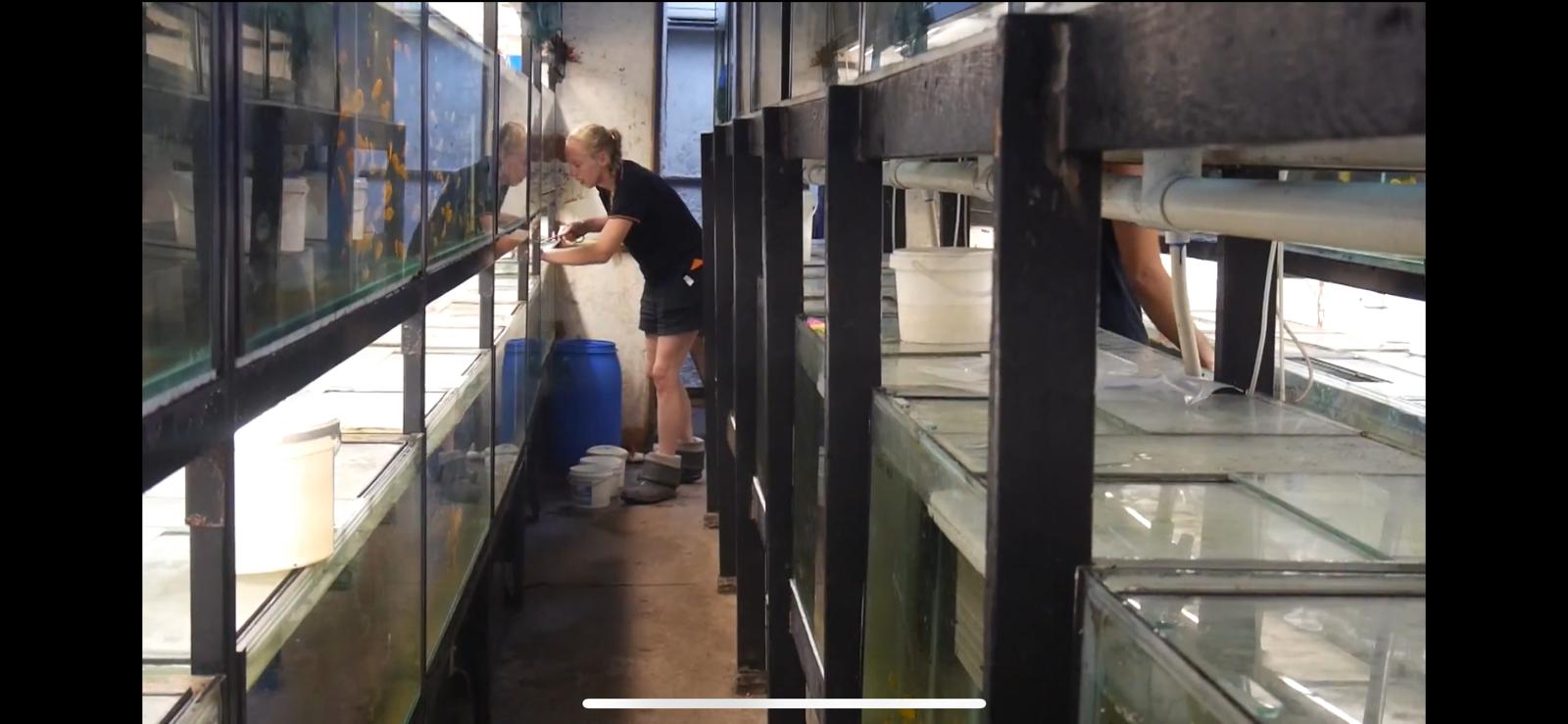 FAREWELL - AMANDA
I would like to take this opportunity to let you know our valued manager Amanda will be leaving us on the 5th July. It has been a pleasure working with Amanda over the past 3 years and we are very sad to see her go. I hope she has gained further insight to this industry from a wholesale perspective as originally joining us from the retail sector and an avid home breeder and collector.
Her dedication and devotion to her job has been much appreciated and has been great for the growth our company. The customer service she has provided has been impeccable however at times draining for her being called upon at all hours for her fishy advice and even as a friend to talk with to many of you.
I wish her all the best in her future endeavours, and I am sure we will keep in touch well into the future as we regard her as family here.
We are currently splitting up her customer base to several staff members here and hope they can assist you with your enquires to the high standard Amanda has set for them. Amanda will introduce them to you in the coming weeks. Please also note our work mobile number down as another means of keeping in touch for SMS and photos (0490 139 537).
As always Aquatic Solutions will continue to operate at a very high level of customer service as we believe this is the best way of growing our respective businesses long into the future.
AMANDA'S RESPONSE: 
Hi Guys! Amanda here! I had a few words of my own to add!

Thanks Julian for such kind words, i would like to take this opportunity to personal thankyou for all the wonderful experiences youve given me while working at Aquatic Solutions. You personally have given me much advice and inspiration to my own fish keeping, and im so proud to have learnt so many things from someone as educated as you!

I will miss alot of things about Aquatic Solutions, not only working in such an amazing environment everyday or the mates ive made here amongst the team, but mostly i will miss my customers!! I have made so many real friendships with many of you and i want to thank everyone for all the great chats and times weve had over the last few years.

I hope to be able to speak to you all personally again in my last week, please get your orders in next week so i can pack my last orders for you guys!!

Thanks again and all the best to everyone well into the future, and as always happy fishkeeping!