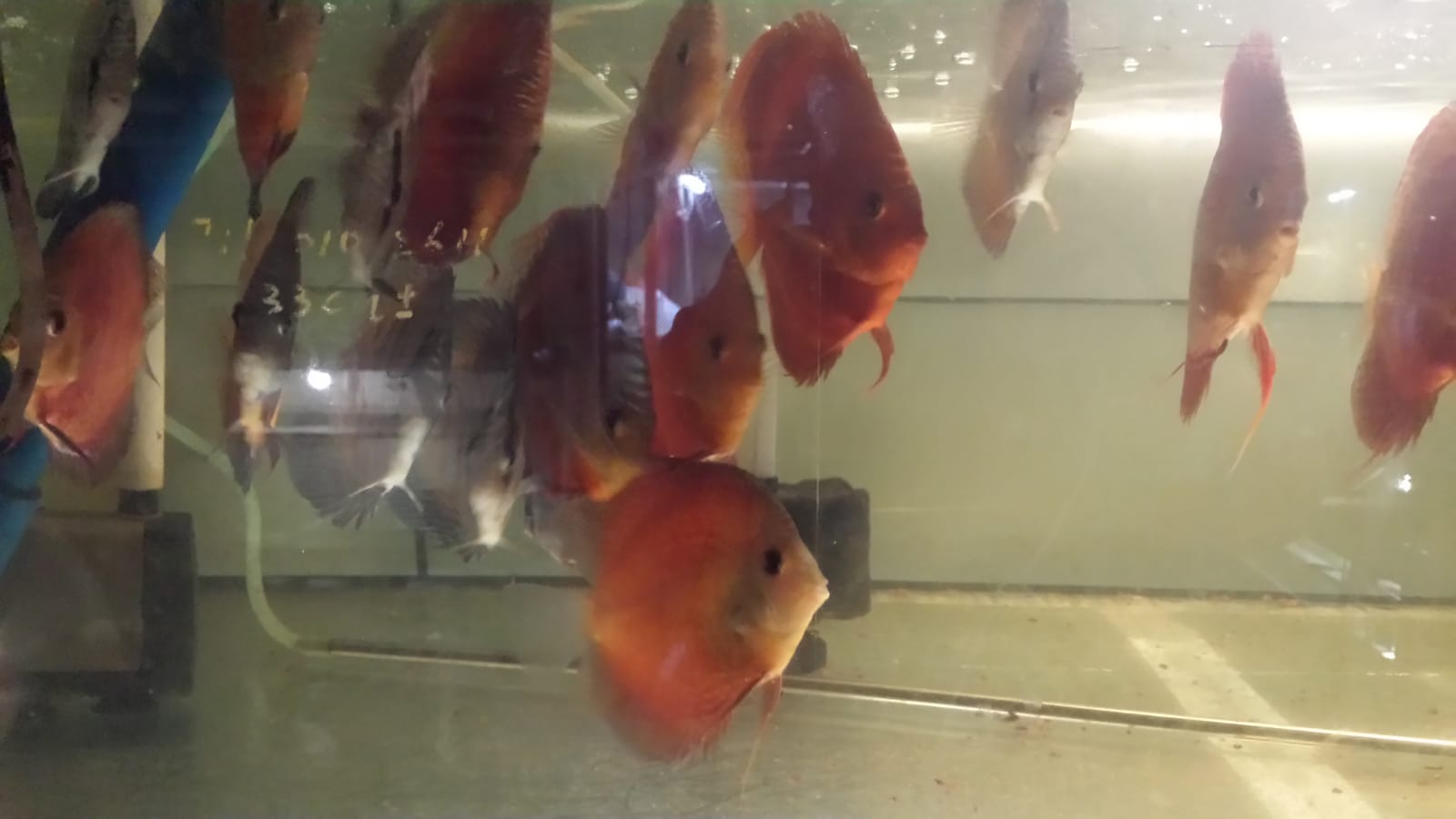 DISCUS BREEDING FACILITY GUANGZHOU 2019
I was fortunate enough to be invited for a personal tour of one of Guangzhou's leading discus breeders. The "professor" as he was respectfully called in Chinese by his is peers is a highly educated chemistry professor who teaches full-time in the medical university of Guangzhou. His passion for breeding all types of fish in his spare time as a hobby has led him to running a very successful breeding facility for discus.
He has developed and designed many unique strategies to assist in the daily running of his 300+ breeding and grow out tanks and for the long term economic viability of his facility. He was more than happy to share some of his ideas with me and keen for Aquatic Solutions to adopt some of them which I will definitely do. His down to earth nature was definitely inspiring and he was very interested in furthering and progressing the trade in Australia.
Check out some pics of his facility. Lighting was quite poor so sorry if some pics aren't too clear.
Julian Wong B.Sc. Hons
JMW International Pty. Ltd. t/as Aquatic Solutions