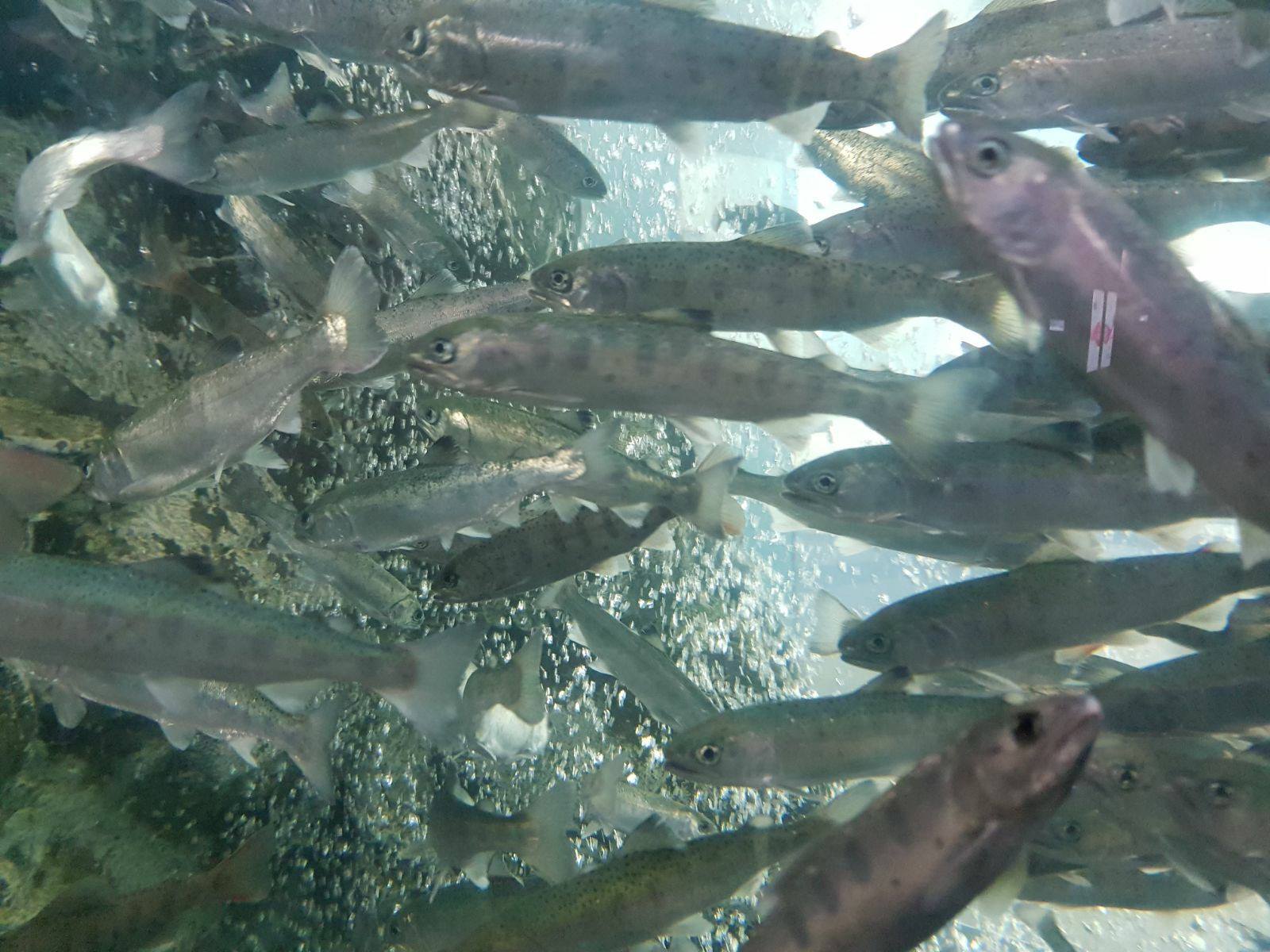 Korean Aquarium Adventure 2018
For the second leg of my trip I travelled to South Korea to visit my father in law and to check out the aquarium scene in this amazing country. I have been here a few times now and can tell you straight up that their fish keeping skills are quite advanced and highly influenced by Japanese techniques and styles.
Day 1 saw us travel about 1hr out of Seoul to Yangpyeong where we stopped to pick organic strawberries on our way to our first fishy destination. These are undoubtedly the best strawberries I have ever eaten. Remarkably sweet and juicy (nothing like the sour strawberries back home). These strains of strawberries have been perfected over the past 10 years and now make up a huge and successful export for Korea (http://www.korea.net/NewsFocus/Society/view?articleId=127812). If you ever have a chance to try them you will never appreciate normal Aussie strawberries again!
After feasting on as many strawberries I could eat whilst attempting to pick and pack a box to take home we visited Gyeonggi Province Maritime & Fisheries Research Institute (http://fish.gg.go.kr). This place is a research and educational centre that focuses on the indigenous species found throughout the region as well as a fully operational breeding and research centre for fish, and in particular sturgeon (see attached video). Entry to this amazing place is free! Although many species wouldn't be ideal ornamental fish there was indeed several species of native fish which caught my eye that would be fantastic candidates for aquaria 
This centre is a great place to educate kids about fish and provides a hands on introduction to their local fishery with heaps of touch pools and the like. The use of highly interactive technological playground sets allows kids to play and learn at the same time. This is inspiring and shows an excellent advancement in educational technology and is something we should definitely adopt more back home in our own public aquariums, museums, zoos and the like (bringing them into the current realm of technology which we exist). See the attached video of my 6 year old nephew having a awesome time using this technology. Amazingly, all of this is funded by both the Korean government and local province and serves an invaluable service to the local community and in particular driving the advancement of aquaculture techniques for the country.
Korea's relentless drive for perfection in terms of selective breeding, means they continue striving and applying skills and techniques learnt from their huge success in agriculture (such as their strawberries, strains of tomatoes that are sweet or salty and a massive variety of mandarins, oranges and hybrids of both all of which that you can select the sweetness/sourness/juiciness etc.) and bring this to the aquaculture and aquarium industry. On the ornamental side they are already having huge success in breeding new strains of fancy guppies and improving the quality of shrimp species (originally pioneered by Japan and more recently perfected in Taiwan).
My second day coincided with Korea's annual International Fishing Show (lucky me!). This was another eye opener in terms of how they set up and operate their expos over here. Entry was cheap at about $4 per person and open to all. The exhibition hall was 100% filled with exhibitors displaying their latest innovations. There was heaps of competitions & giveaways, food & drinks, many stalls selling items, demonstrations, rest areas, kids activity & educational stands and a website devoted to the event (http://fishing-korea.com). Many concepts used here could easily be applied to aquarium expos back home. I am sure this kind of promotion to the public back in Australia would be inspirational and definitely a game changer for our industry.
On our way home we were fortunate enough to be invited to a guppy breeders fish room, who's garage setup was quite outstanding and advanced with RO units, auto water change systems and live food cultivation (see pics). His main focus is fancy strains of guppies, but recently he started keeping shrimps with great success. He now devotes about 1/3 of his fish room for shrimps and has his own blog (https://m.blog.naver.com/PostList.nhn?permalink=permalink&blogId=kyaa44.....) where he explains his story, shares advice, techniques, experiences and sells his progeny. Fish are posted or can be picked up.
My trip to Korea is coming to an end and we ran out of time to travel south to Busan to see their public aquarium. Instead we had to take our pick of 1 of the 4 massive public aquariums in Seoul. Having already visited Coex Aquarium (the main one) on my last visit, we decided to check out Lotte World Aquarium (the most recently completed one).
Once again I was blown away by the layout, displays and technology incorporated to each aquarium display (check out pics). Highlights for me included seeing the Beluga whales up close for the first time. These dolphin-like animals were enormous and interacted with me!. The otter exhibit was so entertaining, they continuously played and squabbled with each other (see attached video). I was also impressed with the size of the freshwater Amazon exhibit which was the biggest freshwater display I have ever seen in a public aquarium and included a walkthrough tunnel. Another fascinating thing we saw was the techniques they use to preserve and stain fish and other animals, making them into beautiful futuristic works of art (see pics).
We also managed to squeeze in a visit to Seoul's aquarium district in Dongdaemun (ChongGyeChon Street) (see pics). This is the second time to visit this place and I wanted to see how things have changed since my last visit. People have said this district is smaller due to increased online trading, meaning that stores don't have to be based in Seoul anymore. Unfortunately, the rumours were true, and sadly it was only a shadow of what it was on my last visit, where there was about 40-50 stores dedicated to aquariums. This time there was no more than 18 left! and many seemed to be just hanging on to existence. They seemed to be taken over by the wholesale shoe market which has grown significantly and is slowly pushing out the aquarium stores who struggle to pay the expensive rent and face a significant decline in walk in customers due to increased online trading. This is sad to see yet the decline in retail shopfronts is not just being seen in Australia, several countries I have visited in recent years have seen similar declining trends and an increased shift to online trading.
Seoul is really a city of the future. They have overcome problems that we in Australia haven't even dreamt of yet. If you ever want to be blown away by how far in the past we are back home and how we probably be living like in 20 years or so, it is definitely an eye opener. In contrast to the hustle and bustle of big city living you don't have to travel too far out of the city to see Korea's scenic countryside and its strong ties to their cultural past and appreciation of the basic things in life. I think it is this fusion of past and present that interests me so much on every visit I have to Korea.
Julian Wong B.Sc. Hons
JMW International Pty. Ltd. t/as Aquatic Solutions