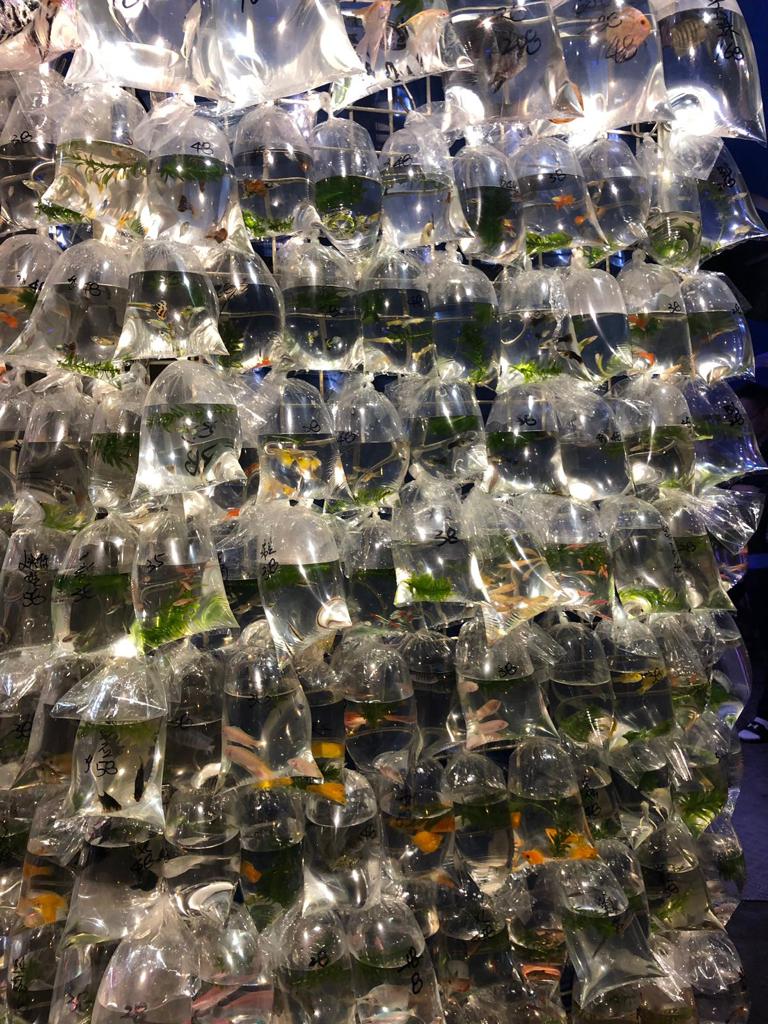 STOPPING OVER HONG KONG 2019
On the second leg of my trip I have stopped over in Hong Kong for a couple of days before heading to Guangzhou for Aquarama 2019.
Hong Kong is a great place to drool over fish we never see or hardly ever see in Australia. They have a devoted street nicknamed as the "Goldfish Street" as it contains 3 blocks of aquarium shops. However, in between all the aquarium shops, you may even find rare snakes, turtles, frogs, beetles and the common household pets such as cats, dogs and guinea pigs. It is known to be a "must see" tourist sight, as the displays are absolutely exciting and vibrant.
Some of their species (including plants) are already sealed in plastic bags with oxygen hanging on the racks outside ready to be purchased. There are probably hundreds and hundreds of rows of ornate and tropical fish, plants and shrimps hanging along the street. I went during the evening, and with all the bright lights shining on the displays, it was truly a stunning spectacle.
Many species of fish, shrimp and reptiles that I have only ever seen in books or on the internet I get to see first hand. I have taken a few pics to share some highlights that caught my eye. I was impressed to see some Aussie natives in the mix of exotics. Most of which we have difficulty sourcing in any kind of numbers ourselves in Australia such a Mangrove Jacks, Archerfish and Saratoga jardini (note the pricing as well....just divide by 5.3 to get to Aussie dollars and start to be jealous of how cheap they retail for!).
Everytime I come here I still get blown away with what they are doing here and it provides me with fresh ideas to keep me inspired and motivated. I hope sharing this can to some extent do the same for you guys.
Julian Wong B.Sc. Hons
JMW International Pty. Ltd. t/as Aquatic Solutions