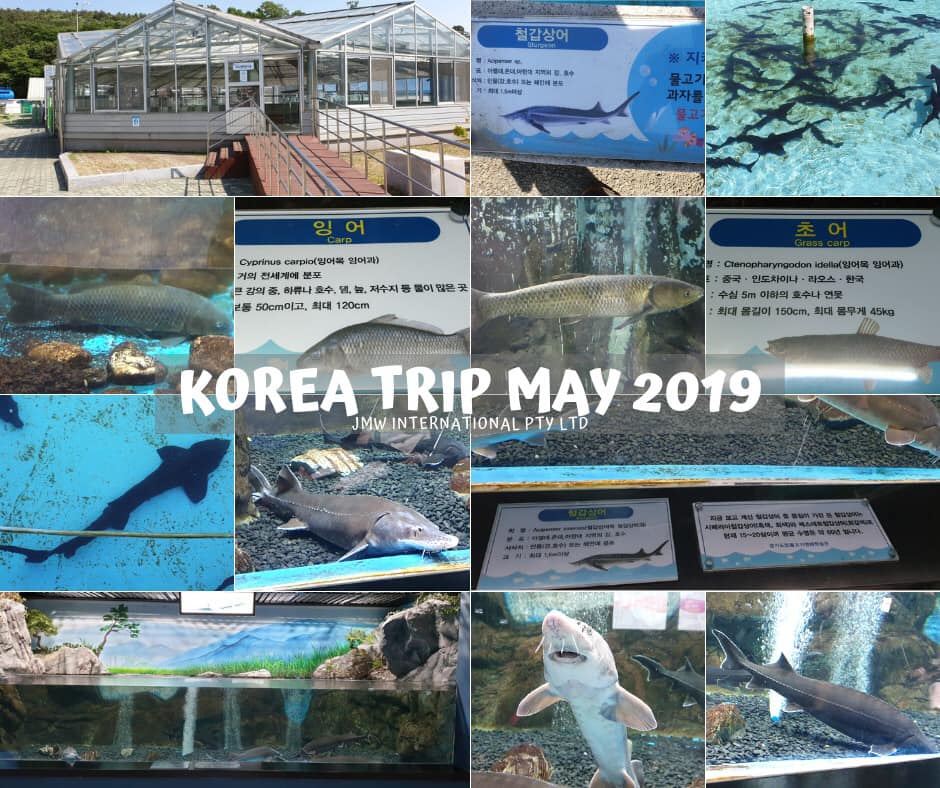 STURGEON BREEDING AND RESEARCH CENTRE - KOREA 2019
I was fortunate enough to have time to re-visit Gyeonggi Province Maritime & Fisheries Research Institute (http://fish.gg.go.kr). I was here last year (https://www.facebook.com/JMWaquaticsolutions/posts/1613311172037273) in the middle of winter and missed out on many of the outdoor ponds due to due to it being too cold to house them outdoors. This facility is a research and educational centre that studies the native fish species found in the local area, however it's main priority is as a fully operational breeding and research centre for sturgeon (see attached video).
Being summer here now all the displays were filled with a huge range of fish species. Indoor displays were immaculate and labelling ID cards were spot on although mostly in Korean. The huge outdoor ponds were filled with sturgeon, grass carp and common carp. Some of which were well over a metre long and some approaching 2 metres!
The outdoor grow-out ponds circular design with sloping floor to a central drain is an excellent design that collects all solid waste due to the vortex caused by incoming water. The fish loved it and swim head first into the current. They have also set up a huge green-house area to hold many fish over winter. The planning and construction of this facility is world class and so impressive.
Julian Wong B.Sc. Hons
JMW International Pty. Ltd. t/as Aquatic Solutions